CORPORATE GIFTS & PROMOTIONAL PRODUCT

EXENTRI Wallets are very popular gifts and promotional products for big and small companies.

The wallets and cardholders are unique and useful quality products that will make an unforgettable and lasting impression. They can be customized with a logo on the front, on the inside or on the reverse, and come in an elegant gift box.

Please send an email to post@exentri.no for more information.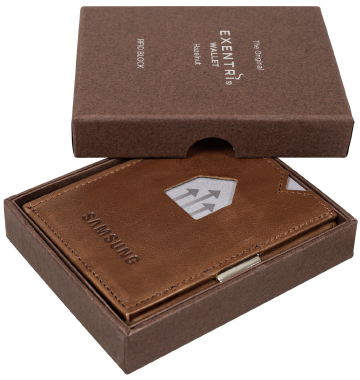 Product catalogue: